Bonded Fillings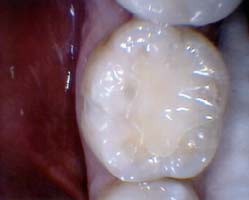 Dr. Tanner uses composite fillings to restore areas of your tooth affected by decay. They are an excellent alternative to silver amalgam fillings. If you wish, we are also able to provide silver amalgam removal and replacement with composite fillings.

Dr. Tanner is also able to perform tooth-colored, bonded tooth restorations. In back teeth, this method is used to close a space between the teeth so you don't collect food between the teeth. In front teeth, this is done to improve the shape and appearance of your teeth.

If you are interested in bonded filling cosmetic dentistry, Dr. Tanner would love to meet with you and discuss your
treatment options.

To schedule a complimentary consultation, contact us at 541.955.4519.
This page is providing details about the service ' Bonded Fillings '